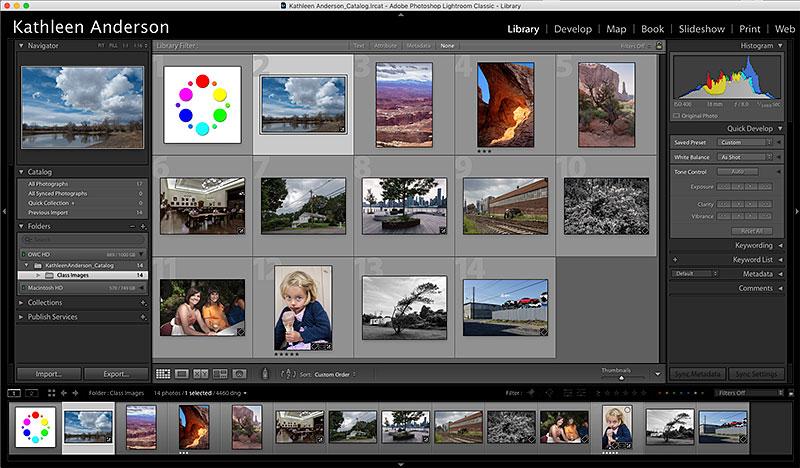 ONLINE COURSE
Improve Your Lightroom Skills
Dates:
Thursdays, Mar 7–Apr 11, 2019
Limited enrollment:
10 students
---
Are you using Lightroom but want to learn a more efficient workflow and make your images look better? In this course, participants learn effective methods of streamlining the process from input to output. Topics include setting up a catalog, professional practices for importing, file renaming, organizing, editing, tools for image adjustments, color correction, and exporting to a variety of file formats. Through in-class demonstrations using the students' images, students will gain a better understanding of how to improve their photographs. If you have an existing Lightroom catalog and want to bring your software skills to the next level, this course is for you.
Requirement:
Basic knowledge of Lightroom; class will be taught on the most current version of "Lightroom Classic CC" (desktop version), not "Lightroom CC" (cloud version). Questions? Just email us at
.(JavaScript must be enabled to view this email address)
.