Live & Interactive
small-group online photography classes
Our live, online photography classes take place weekly in small groups of up to 10 students. In these interactive classes, students and teachers meet in realtime, seeing and speaking with each other through video conferencing. Students participate live from around the world.
Classes are focused on a variety of subjects: storytelling, long-term projects, documentary and street photography, environmental portraits, composition, feedback groups, multimedia, and Lightroom. Join our email list to hear about new classes as they are added!
Realtime, live and interactive small‑group photography classes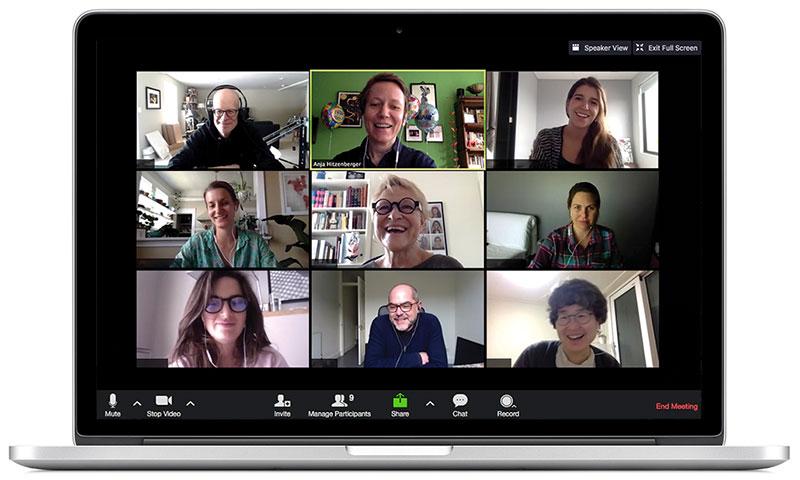 our classes
We see and talk with each other — all of our classes are in real time
Small groups — classes limited to 10 students
Each student gets realtime individual feedback
Classes are recorded for later viewing if you miss a session
Open to students from around the world! Students have participated from Paris, London, Vienna, New York and New Orleans — to Nepal, Korea, Turkey, Brazil and Mexico and many others
The instructors are a diverse group of teachers based in New York City and internationally
for people who
are bored of watching non-live instructional videos
want to improve their photography skills — composition, storytelling, multimedia to bookmaking — in small, live, interactive classes
aren't able to attend in-person classes — people who travel frequently, stay-at-home parents, people who don't live near quality in-person photography classes
want to prepare their portfolio to apply to photography school
want to be part of a diverse, international community
are looking for personalized feedback in realtime
and for expats around the world who want to explore their new surroundings
how do I start?
register for a course
you'll receive email confirmation and instructions on how to login, upload your photos, and prepare for the first session
attend the classes and learn!
receive a certificate
Travel Workshop Austria: Salzburg and the Alps
10-day Photography Workshop
June 17–26, 2019
Led by Anja Hitzenberger
Experience beautiful Austria from a native's perspective!
Join us for StrudelmediaLIVE's first Travel Photography Workshop Austria! Anja Hitzenberger will lead the group, starting out in her hometown, the baroque city of Salzburg. We'll then travel to a small, traditional mountain village in the Austrian Alps. [read more]
starting soon
Registration is open for these upcoming classes
4 Thursdays beginning April 4, 2019
---
10 Thursdays beginning April 11, 2019
---
6 Tuesdays beginning April 23, 2019
---
Anja's class helped me much more than I was expecting. I was a bit lost in proceeding with my raw idea in the beginning, but the classmates from diverse backgrounds were there with me along the whole journey, sometimes as a critic and sometimes as a supporter, and their thoughtful feedback pushed me forward a lot. I recommend Anja's online classes to anyone who wants diverse feedback and the intimacy of the classroom experience.
—Hee Jung K (South Korea)
Online classes take many forms, but the best I've experienced have been live online classes with a small cohort of dedicated students and a committed teacher. I've used online classes to help push projects forward, solicit objective feedback from teachers and fellow students, and to explore new approaches to capturing images and building my skills.
—B Rhodes (Washington D.C.)
Lesly's class was great, very inspiring and gave my daily life and family pictures a real purpose. I see the photos in a more artistic way now rather than just being there to document our life and family, and it feels good!
—Lara M (France)