Classes
Winter term begins January 15
Our live, interactive and instructor-led photography classes take place weekly online in small groups of up to 10 students. Through video conferencing we can all see each other and give each other feedback in real time, with students participating live from around the world.
Classes offered specialize, among others, on storytelling, long-term projects, documentary and street photography, environmental portraits, composition, multimedia, and Lightroom.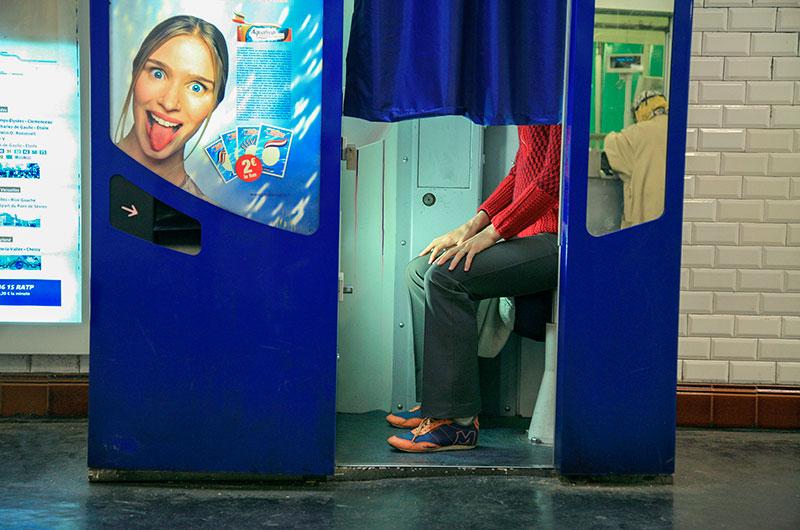 © Anja Hitzenberger
ONLINE COURSE
Dates:
Tuesdays, Jan 15–Feb 12, 2019
Limited enrollment:
10 students
---
This class helps students improve their compositional skills and deepen their work through a visual study of a wide range of movies. We'll view and analyze film clips from movies throughout history and from around the world. Our group discussion will cover different visual styles and approaches, directors, cinematographers, editing, and story-telling formats. Through weekly assignments students will learn to see cinematically in a way that can enrich their work, whether they are shooting stills or video.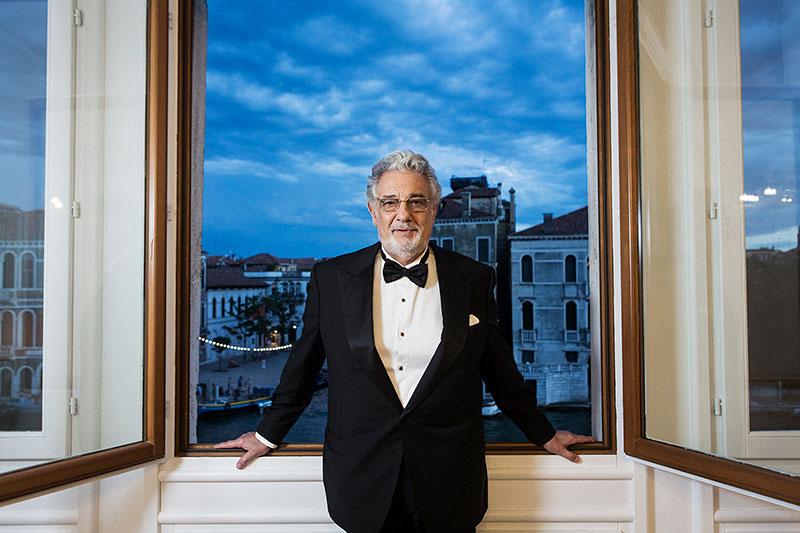 © Gianni Cipriano
ONLINE COURSE
Dates:
Thursdays, Jan 31–Feb 21, 2019
Limited enrollment:
10 students
---
Learn on-location lighting using the least amount of equipment possible. We will concentrate on environmental portraits in a variety of situations, from indoor and outdoor locations, to mixed lighting during the day and at night. We will cover on- and off-camera flash photography fundamentals: exposure, distance, mixing with ambient light, sync, TTL, light meters, the pros and cons of flash versus continuous lighting (LED lights), as well as the use of light modifiers. In addition, we will discuss how to communicate a message through lighting and how to best position and interact with your subject. Through weekly shooting assignments, students get to practice on their own and will over time improve the quality of their images. Through in-class presentations we will analyze ways artificial lighting is used by a variety of masters of on-location lighting.
Requirement:
Students will need to have access to a portable flash.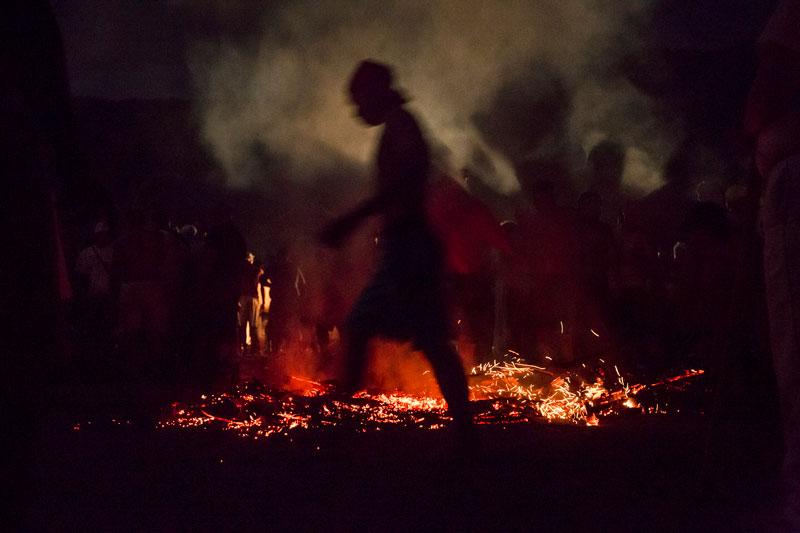 © Marco Bello
ONLINE COURSE
Dates:
Wednesdays, Feb 6–Mar 27, 2019
Limited enrollment:
10 students
---
Award-winning photojournalist Marco Bello will share his experience and skills on how to create powerful documentary stories. Students will learn different techniques to develop a strong narrative with their images. Through group discussions we'll learn different approaches to documentary storytelling relating to political, social, personal or human rights issues. Through readings and theoretical examinations we'll study the works of classic and contemporary documentary photographers. For the first weeks of the class students will create new work through practical assignments, and will then move into a final project of their choice.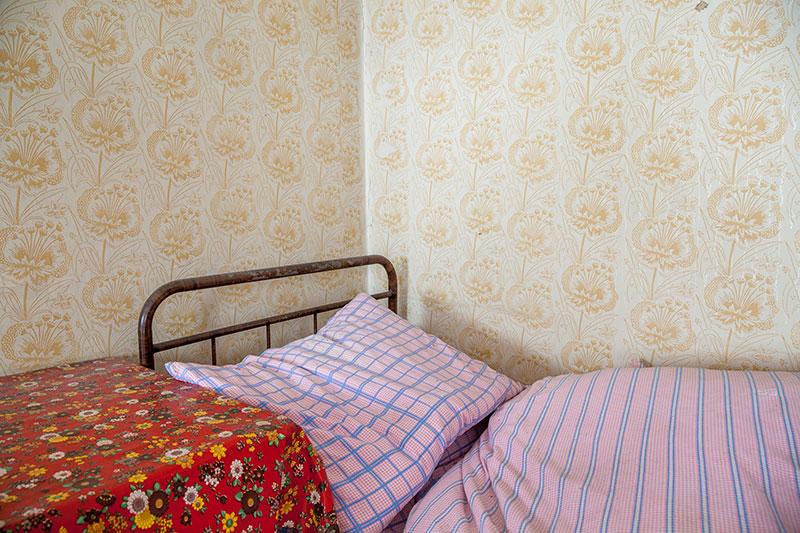 © Anja Hitzenberger
ONLINE COURSE
Dates:
Tuesdays, Feb 19–Apr 2, 2019
Sessions:
8
(7 group sessions, plus one 1-on-1 session with Anja)
Limited enrollment:
8 students
---
Are you in need of feedback on your current project? Or are you ready to start a new one but aren't sure how to begin? This course is designed for photographers and media artists who are ready to start a new project, or are looking for support on a project they're already working on. As a group we'll discuss different approaches on how to best tell the story that fits each student's individual project. We'll cover story structure, research, composition, editing, and documentary and conceptual approaches. This group is also a way to simply talk about anything related to photography to get inspired: we'll look at other photographers' work, discuss technical issues and talk about how to best present the final project (on the web, in book form, an exhibition, or as a multimedia piece).
Requirement:
Students should have a project — or project idea — by the first session of class.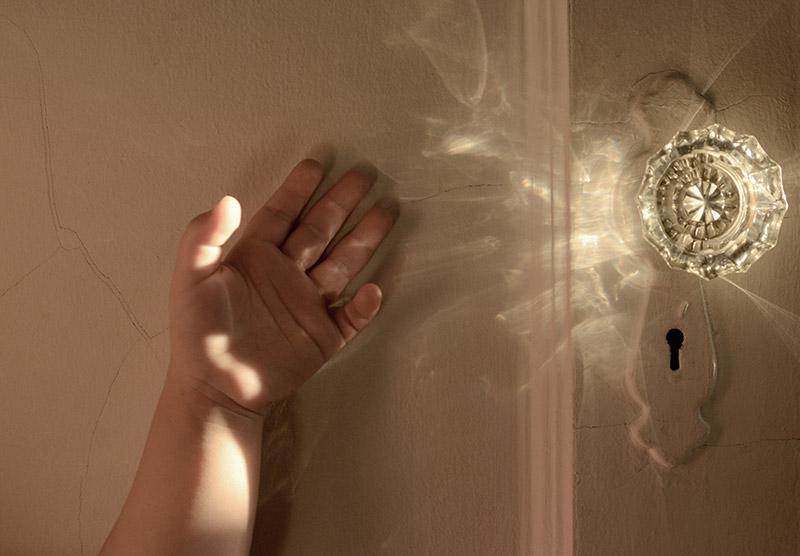 © Lesley Deschler Canossi
ONLINE COURSE
Dates:
Tuesdays, Mar 5–Apr 9, 2019
Limited enrollment:
10 students
---
This course is for students who would like to photographically explore the joys, sorrow, expectations, and demands of daily life including the intimacy of family, partnership, and personal identity. Through live group discussions and critique, each students' creativity will be nurtured and a sustainable artistic practice will emerge. Ideas and images will be cultivated, and students will be encouraged to complete thoughts and dig deep. This class is open to photographers looking to build upon an existing body of work, but also to better understand, edit and sequence their existing images or give direction to their practice. Historical and contemporary art investigating the domestic space will be presented. Students may work using any camera format, and fine-art print production and modes of presentation are discussed.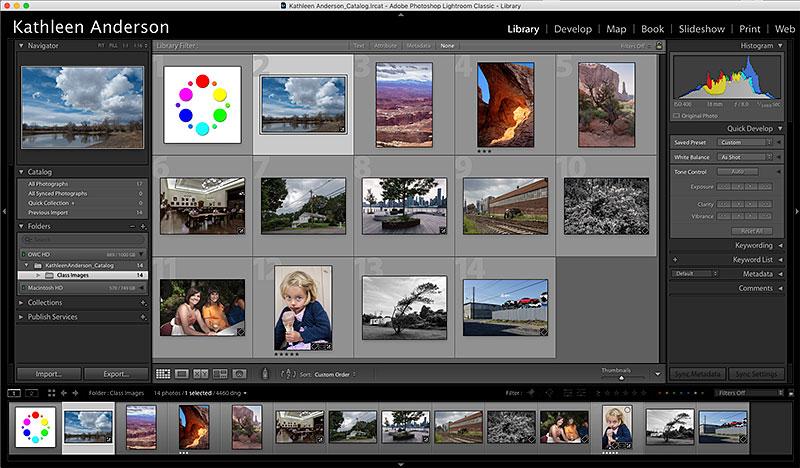 ONLINE COURSE
Dates:
Thursdays, Mar 7–Apr 11, 2019
Limited enrollment:
10 students
---
Are you using Lightroom but want to learn a more efficient workflow and make your images look better? In this course, participants learn effective methods of streamlining the process from input to output. Topics include setting up a catalog, professional practices for importing, file renaming, organizing, editing, tools for image adjustments, color correction, and exporting to a variety of file formats. Through in-class demonstrations using the students' images, students will gain a better understanding of how to improve their photographs. If you have an existing Lightroom catalog and want to bring your software skills to the next level, this course is for you.
Requirement:
Basic knowledge of Lightroom; class will be taught on the most current version of "Lightroom Classic CC" (desktop version), not "Lightroom CC" (cloud version). Questions? Just email us at
.(JavaScript must be enabled to view this email address)
.
Subscribe to hear about new and upcoming classes and more!