PHOTOGRAPHY TRAVEL WORKSHOP
Travel Workshop Austria: Salzburg and the Alps
10-day Photography Workshop
June 17–26, 2019
Led by
Limited to 12 participants
Fee:
$2,800 (single room supplement: $550)
Deposit:
$500 with balance due April 15, 2019
---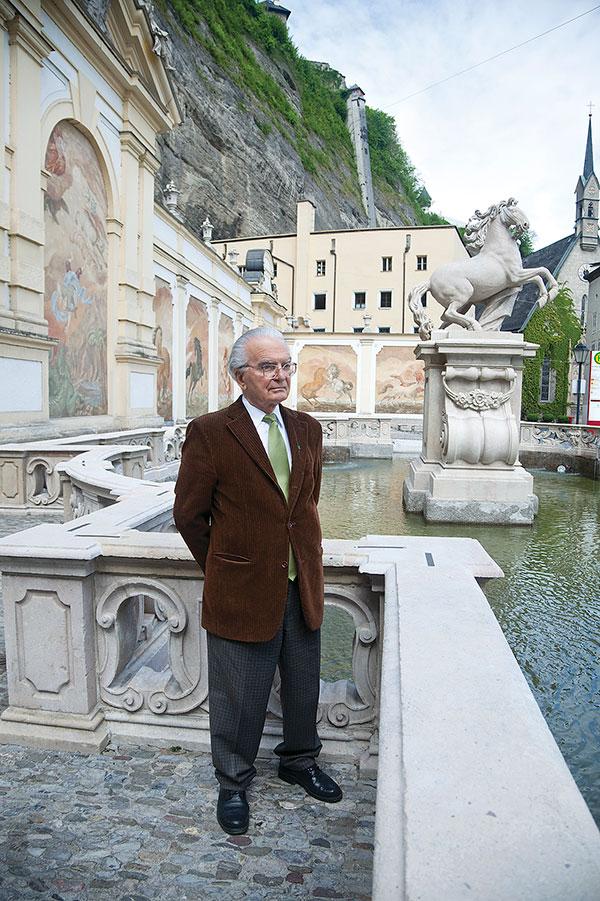 Experience beautiful Austria from a native's perspective! Join us for StrudelmediaLIVE's first Travel Photography Workshop Austria! Anja Hitzenberger will lead the group, starting out in her hometown, the baroque city of Salzburg. We'll then travel to a small, traditional mountain village in the Austrian Alps.
About the Workshop
Tell stories in new surroundings
Learn new ways of photographic seeing
Compare the difference between a baroque city and a small mountain village
Photograph people and ancient locales
The workshop will feature a good amount of walking in the city and country
Experience wonderful Austrian cuisine
Simple Austrian-style bed and breakfast accomodations
Great opportunity for our online students to meet in person — but this workshop is open to anyone!
Salzburg
The workshop will start on June 17 in Anja's hometown, Salzburg, where you will get to photograph some of Anja's favorite places in and around the center of town. We'll explore small, medieval streets — the same streets Mozart walked — as well as baroque parks and architecture, and a traditional farmers market. We'll ride a funicular up to the Festung — an 11th-century fortress overlooking the city from high above, which offers impressive views. You'll have the opportunity to visit museums, take walks along the river Salzach, or work on your own project. And of course you will also get to enjoy traditional Austrian cuisine and we'll get to taste delicious Austrian pastries in some of the elegant, old cafés in town.
A Village in the Alps
After three days in Salzburg, we travel by train to Rauris — a small, rustic village high in the Alps that dates from the 12th century. We'll begin by photographing and exploring the village, which has a population of just 3,000 and is at an elevation of 3,000ft/950m. We'll make a day-trip into the mountains, walking along beautiful wooded paths and visit simple mountain huts for refreshment and rest (very easy hiking, but bring good walking shoes). During our stay, we'll visit an exhibition of local photographers — all students of Anja's from workshops she has taught in Rauris.
We're really fortunate to have the chance to experience a unique natural event that takes place once a year — a festival where the local horses battle to decide which one is the "boss" who will lead the herd up the mountainside for the summer. Workshop participants would be encouraged to not just photograph the horse fights, but rather tell a story about the people and the activity that surrounds this large cultural event.
There will be an opportunity to take a one-day trip to Zell am See, a neighboring lake village, to explore and photograph the town and enjoy a mountain-lake boat ride.
Vienna Option
Our workshop ends June 26, but if you'd like, you could travel by train with Anja to Vienna that day and experience that fabulous city on your own. Anja can recommend hotels, restaurants and more. Vienna is a stunning, cosmopolitan city that is at the crossroads of Europe.
Photography
Workshop participants are encouraged to study the differences between Salzburg and the mountain villages and to not focus only on famous and touristic monuments. This can be a great opportunity to work on compositional ideas and personal storytelling. If you're interested in working on a project, we can discuss ideas before the trip begins. We will have two group critiques, one in Salzburg and one in Rauris, but Anja will of course always be available to answer photography questions and to guide each student individually. There will also be time for you to explore on your own if you like.
What's Included
Photography storytelling and composition coaching
Group and individual feedback sessions
Photo exploration of a variety of city and country surroundings
9 nights double-occupancy accommodation in a simple Austrian-style bed & breakfast (breakfast included). Single room supplement: $550
Local public transportation
Roundtrip train transportation from Salzburg to the Alps
Entry fees to selected museums
Group presentation on the last evening
An optional photography consultation before the trip by phone or video-conference
Before the trip, you will receive details regarding schedule, what to bring, and how to prepare.
What's Not Included
Airfare
Transportation to/from airports
Lunch and dinner are not included, but Anja will select local restaurants and taverns for those who would like to eat together
Terms & Conditions / Cancellation Policy
To reserve a spot in the workshop, a non-refundable deposit of $500 is required. If you cancel 90 days or more before the beginning of the workshop, your payment, minus the deposit, will be refunded. If you cancel less than 90 days before the workshop, there will be no refund. Cancellations must be sent by email.
Payment in full is due by April 15, 2019.
Travel insurance is recommended.
9 nights accommodation with breakfast (double occupancy in a bed & breakfast) is included in the fee. The bed & breakfast locations have stairs and no elevator.
You are responsible to book and pay for your own travel to and from Austria. Please book your flight so that you arrive in Salzburg no later than 3pm on June 17, 2019.
All registrations are accepted in the order received. Early registration is strongly recommended since space is limited.
Anyone under 18 must be accompanied by a guardian for the entire trip.
We reserve the right to cancel the workshop for under-enrollment. If the workshop is canceled before departure, you will be refunded the full amount of the workshop, including the deposit.
If you leave the workshop after it has started for any reason, you will not receive any refund.
Anja Hitzenberger LLC shall not be held responsible for any damage to, or loss of, property or injury to, or death of, persons occasioned directly or indirectly by an act or omission of any other provider, and any loss or damage due to delay, cancellation, or disruption in any manner caused by the laws, regulations, acts or failures to act, demands, orders, or interpositions of any government, or by acts of nature, strikes, fire, flood, war, terrorism, sickness, theft, or any other cause(s) beyond their control. The participant waives any claim against Anja Hitzenberger LLC and its designated tour leaders for any such loss, damage, injury, or death. Anja Hitzenberger LLC reserves the right in their sole discretion to accept, decline to accept or remove any participant on any photo workshop. Anja Hitzenberger LLC reserves the right, without penalty, to make changes in the itinerary whenever, in their judgment, conditions warrants, or if they deem it necessary for the comfort, convenience, or safety of participants. You have assumed the responsibility to select an activity appropriate to your physical abilities and interests. You are personally responsible for being in sufficiently good health to undertake the activity.
Salzburg banner photo at top © Edward Ratliff
Horses photo © TVB Rauris / Nicole Wandinger
All other photos © Anja Hitzenberger